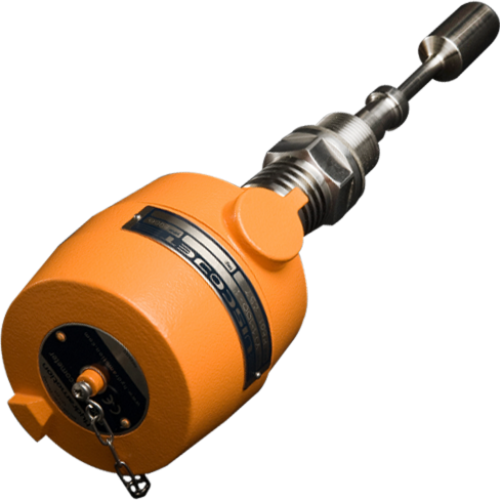 Få mere information om dette produkt
Viscojet – Olie/brændstof
Laboratory grade viscosity readings every second at fuel line conditions, either for bunkering or as a vital viscosity control element to optimise fuel consumption and emissions. Available from stock and ready to use in any location, ViscoJet is fully calibrated and requires no on-site adjustments.
No other viscometer has it all
High accuracy
Inserts directly into fuel – no shields
Fits any pipe or tank
Easy installation – standard cables
No routine maintenance
Not affected by flow, bubbles or solids
Standalone operation
Low cost
Fast delivery
Lloyd's register type approval
The high strength sensor is always in full contact with the fluid and measures viscosity to the exclusion of everything else. There are no vulnerable parts or shrouds to foul or get in the way.
A hybrid of robustness and high precision that can track the tiniest changes in fuel viscosity.
Simply connect to the line and you've got fuel oil viscosity and temperature you can rely on.
With its two built-in 4-20mA outputs and digital data bus the ViscoJet is a completely self-contained solution.
The analogue outputs represent line viscosity and temperature and are updated every second. The sensor can be used on its own or connected to any Hydramotion VP processor, or standard PID controller.
Simple installation, standard cabling, and standalone sensor operation means less cost and easy setup. Viscosity at its leanest.