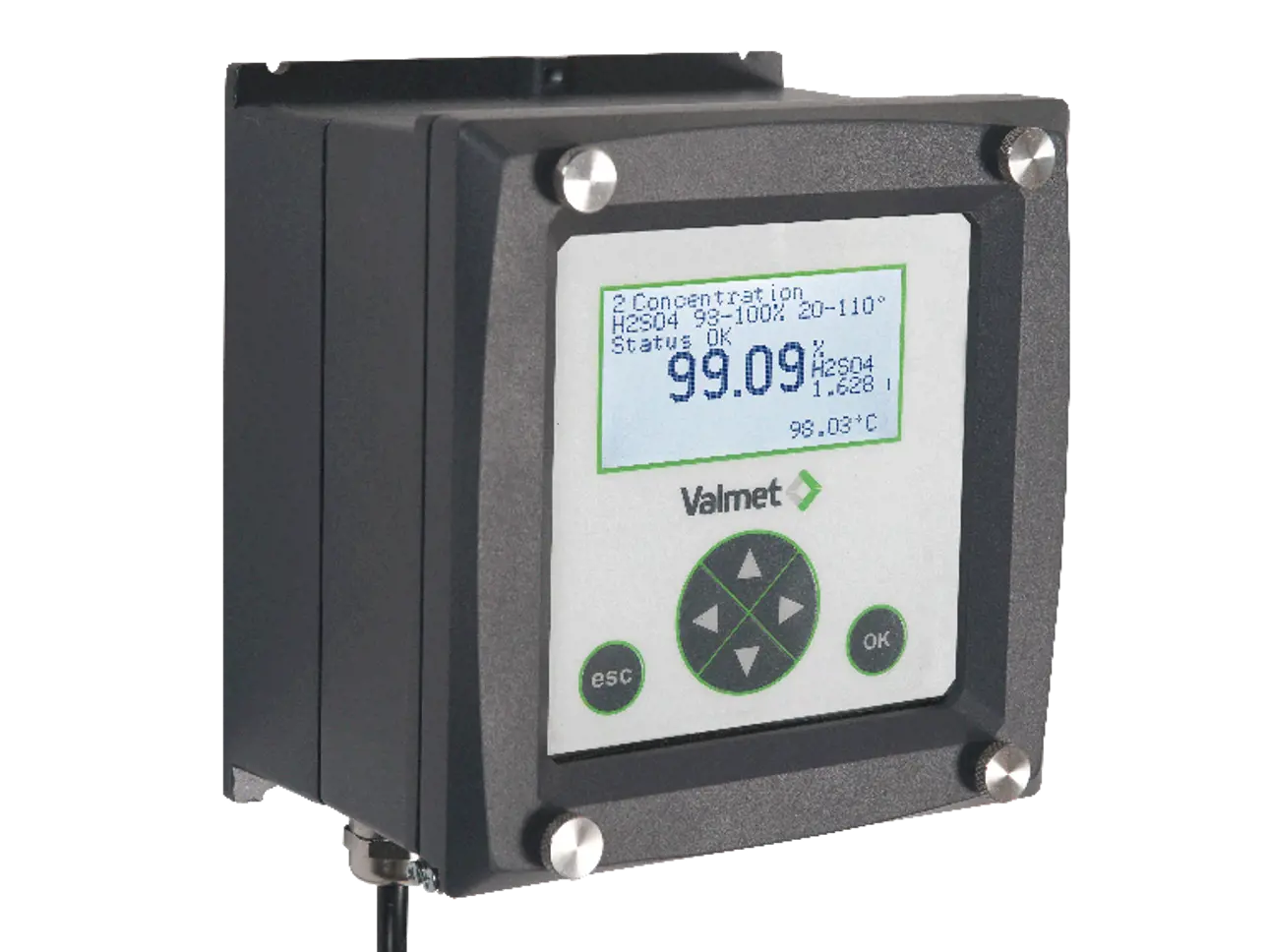 Få mere information om dette produkt
Transmitterserie 3300 -koncentrationsmåling
High quality for high demands
Every aspect of the Valmet Concentration Measurement 3300 is designed to withstand the exceptionally harsh conditions of industrial chemical environments. The sensors are constructed from high-quality materials that maximize their resistance to chemical corrosion.
Our chemical concentration sensors can handle the most difficult acids, including hydrofluoric acid and oleum. They are also highly resistant to temperature changes. Each sensor, manufactured in Finland, is pressure and temperature tested as part of the production process to ensure they meet our highest standards.
Fast measurements for optimum process performance
The 4-electrode sensors offer fast response times and accurate readings while pre-programmed recipes for acids, bases, and salts make the conductivity meter easy to install and operate.
Valmet calibrates each sensor after production, so you don't need to make any additional adjustments at the installation site. Once installed, you get accurate measurements from day one. Our world-class sensors deliver steady, high-end performance for 10 years or more.
Simple setup for a wide range of chemicals
All of the chemical recipes used for the Concentration Measurement 3300 are based on actual experimental measurements. You can modify recipe performance with the gain and offset functions, though this option is rarely needed.
The numerous acids, salts, and bases listed here are available for measurement in the transmitter right out-of-the-box. Valmet also offers consulting to help you find the best available solution for your specific application.
Compatible with Valmet conductivity sensors (4100, 4200 and 4300 series)
Sensors for strong acids with tantalum (4336, 4338) or platinum (4337, 4339) electrodes
Bases and salts mainly measured with 4200 series industrial sensors
Valmet Portable Conductivity Measurement 3000 available for field and lab testing