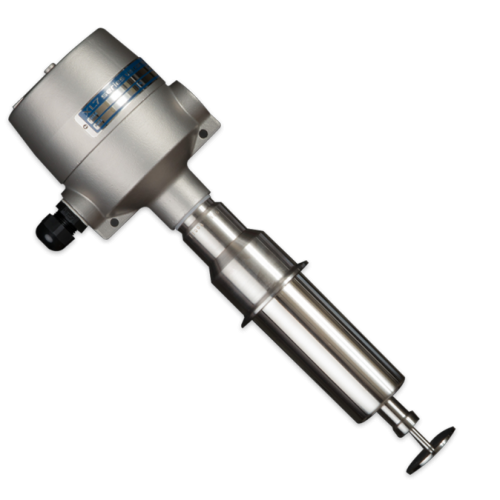 Få mere information om dette produkt
Inline proces viskosimeter XL-7
A fusion of robustness and high precision that can track the tiniest changes in viscosity, the XL7 sets the standard for in-line measurement. That's why companies demanding the highest performance and reliability insist on Hydramotion.
We want the sensor to pick up every detail of the fluid viscosity. So it sits in the centre of the flow. There are no shrouds or guards in the way so the slightest change in the fluid is sensed instantly.
XL7 viscometers have become the trusted reference in the process. Around the world they work day and night providing vital fluid measurements for businesses that depend on getting viscosity right.
Peace of mind comes from the investment we put into the design and manufacture of our products. We know where they are used and what is expected from us.
The build quality is peerless. And our Validation Lab ensures that every instrument leaving our Production Centre has the same performance our customers demand.
Measuring and controlling viscosity in real time with the XL7 can transform your manufacturing.
The very high sensitivity of the XL7 makes it able to detect the tiniest changes in fluid viscosity, even in stressful conditions. Abnormalities in the process can then be picked up instantly or even predicted.
Action can then be taken, either manually or automatically, to keep the product within specification. This delivers consistent quality whilst driving down waste.
And that means less cost of manufacture and more customer satisfaction.
The XL7 is 'surface loaded'. All the action takes place right on the sensor. This means it's not troubled by pipe or tank sizes, flow, or any of the things that affect other techniques.
So you can use it anywhere. The most noisy, hot, cold, fast, hygienic, aggressive, hazardous, or extreme environment you can imagine. In fact, any fluid that needs to be kept at its optimum.