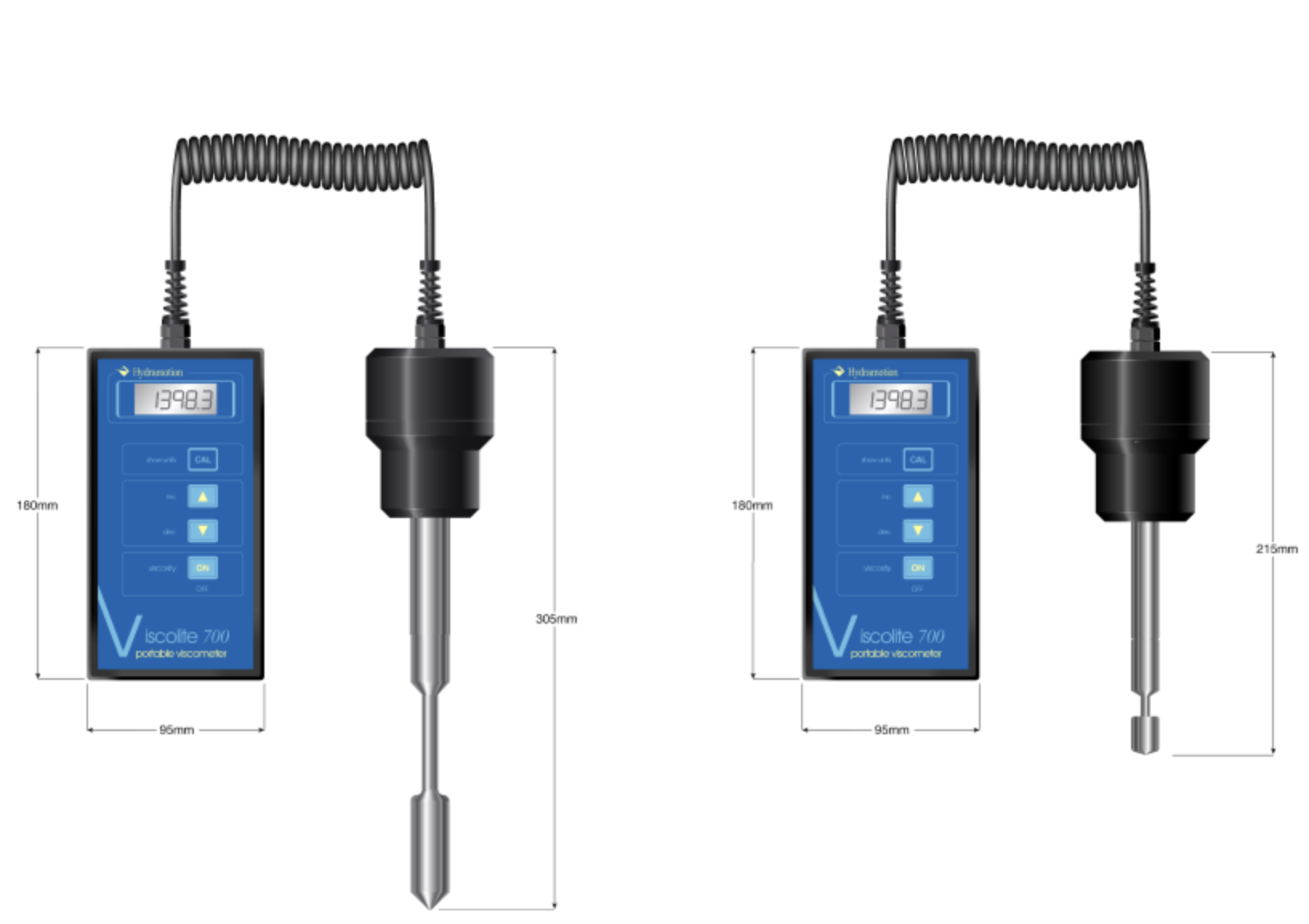 Få mere information om dette produkt
Dip and read
That's all it takes to use the Viscolite. No setting up or taking samples.
Simply immerse the solid stainless steel sensor into the fluid to obtain immediate viscosity and temperature measurements.
Any fluid volume, just dip the tip – and read.
Unlike other viscometers the Viscolite measurement is unaffected by the size of vessels holding the fluid. Anything from a test-tube to full tank.
It is also extremely tough and portable. So you can use it freely anywhere. Instant high precision viscosity in the lab, on factory floor or on the move and remain completely inert to the reaction.
The Viscolite is amazingly robust – able to withstand the most heavy-handed use without sacrificing its outstanding accuracy and sensitivity.
YOU CAN EVEN STIR THE FLUID WITH IT!
The absence of any moving parts, seals or bearings means routine maintenance is virtually eliminated.