Conductivity and concentration meters
Valmet today supplies the conductivity meters that were previously produced by the Danish company Kemotron. This production was taken over in 2008 by the Finnish company Metso, after which Valmet took over Metso's instrument division incl. conductivity meters.
They are produced at Valmet in their Kajaani Service Center, which is part of Valmet's Automation Business Line.
Sensors for measuring conductivity and concentration are products that have been used in industry for a number of years. The sensors are based on a proven and tested technology, which has made it possible to use them in even the most demanding process applications in industry. They therefore have a leading role in many measurement and control systems at cogeneration plants, in the chemical, pharmaceutical and food industries as well as in the energy sector, with all raw materials used.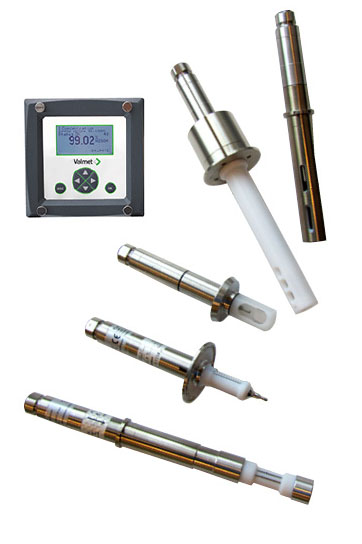 Regardless of the application they are installed on, the sensors are maintenance-free, accurate and robust
Learn more about this product